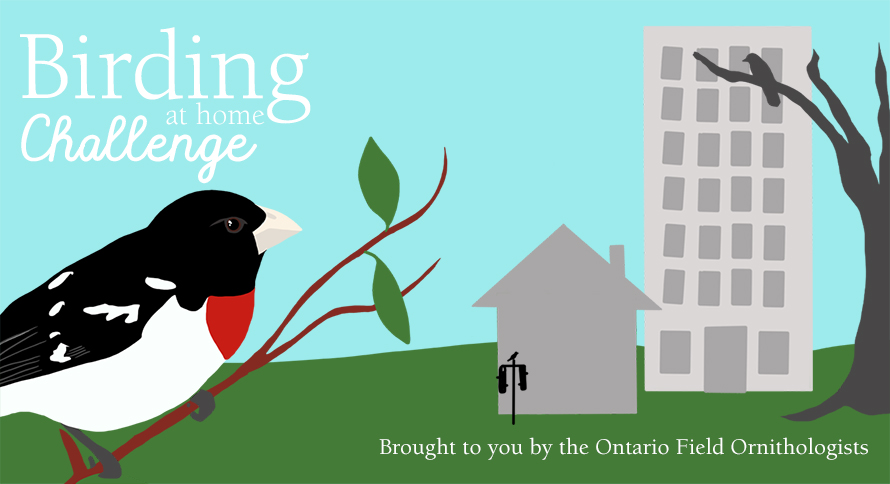 OFO's Birding at Home Challenge - The Results are In!
OFO's Birding at Home Challenge succeeded beyond our wildest expectations.
Between April 26th and June 30th, 764 birders submitted over 11,000 checklists from 423 locations across Ontario, giving scientists a wealth of data to assess the location and behaviour of birds from many more locations than in a normal year. A whopping 230 species were recorded.
OFO wishes to thank its Birding at Home sponsors: Vortex Canada, Point Pelee National Park, Art by Pelee Girl, Shrew Solutions, Jeff Skevington, and Burrell Birding for helping to make this event a success.
To view the results by county and the species recorded, go to the Birding at Home Challenge page under Events.
Recent Photos
There are new photos of Snow Goose, Pomarine Jaeger and Whimbrel in the current gallery.
There are new photos of Pomarine Jaeger, Belted Kingfisher, Snow Goose, Whimbrel, Green Heron, Northern Wheatear, Baird's Sandpiper, Barnacle Goose, Lesser Black-backed Gull, Osprey and Bald Eagle in the checklist gallery.
Ontario Field Ornithologists © 1984. All photographs on the site © the photographer.