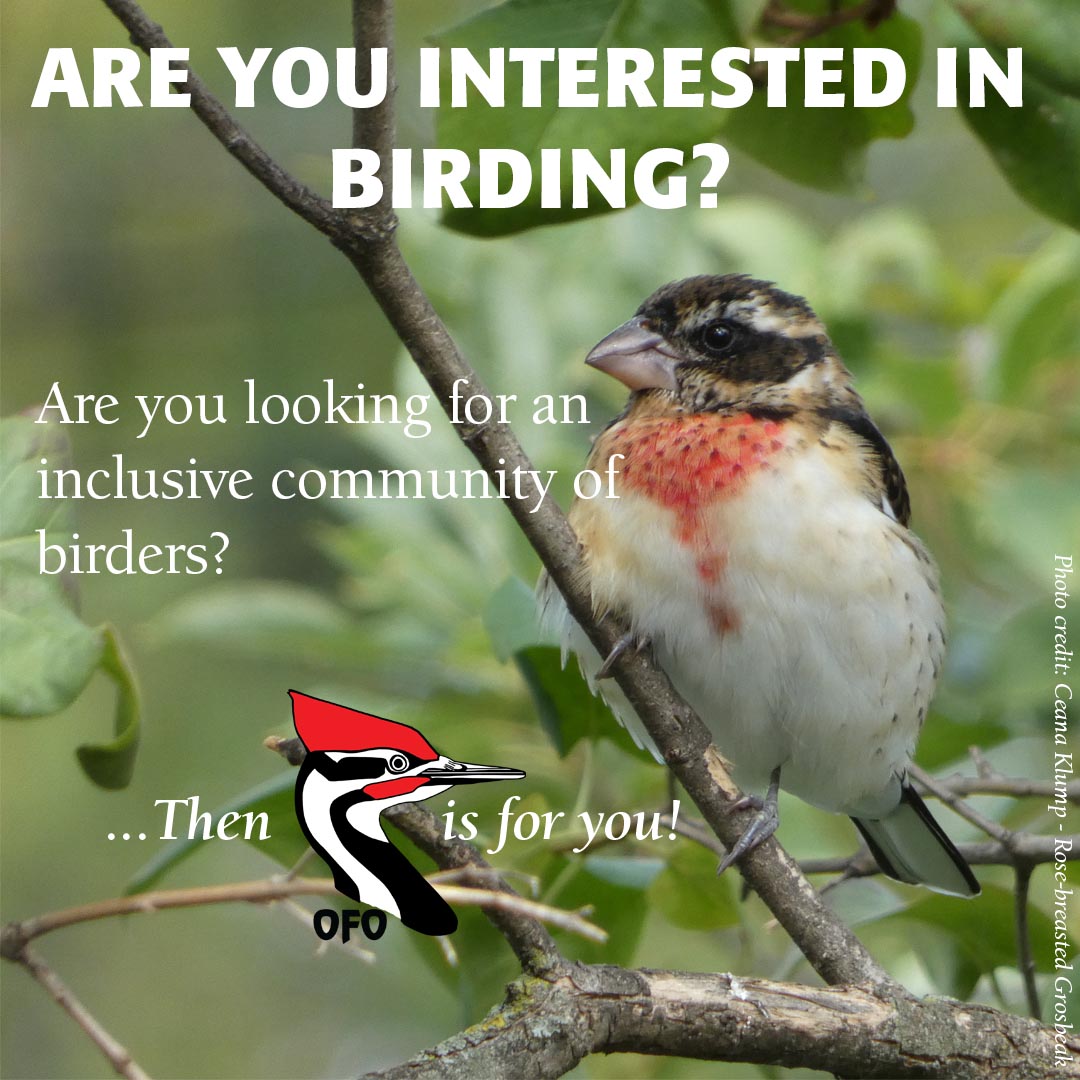 Free First Year Membership Offer
As always, Ontario Field Ornithologists invites and welcomes birders of all backgrounds and experience levels to join us! New this this year, OFO is offering a Free First Year Membership to people who have faced barriers that have prevented them from joining OFO or participating in birding.
These barriers may relate to factors including but not limited to: Financial; Gender; Language; Religion; Race; Being a Newcomer to Canada; Sexual Orientation; Disability, etc.
OFO Members enjoy:
Being part of an inclusive community of birders of all backgrounds and levels of experience
Ontario Birds, our journal, published three times a year in April, August and December
OFO NEWS, our newsletter, published three times a year in February, June and October
Over 70 field trips each year to birding spots throughout Ontario
The Annual Convention - three days of birding and fun
Specialized workshops to build your birding skills
Please join us!
**Questions? **Email us at diversity@ofo,ca
Ontario Field Ornithologists © 1984. All photographs on the site © the photographer.