Enabled Birding
Help make birding for EveryBody!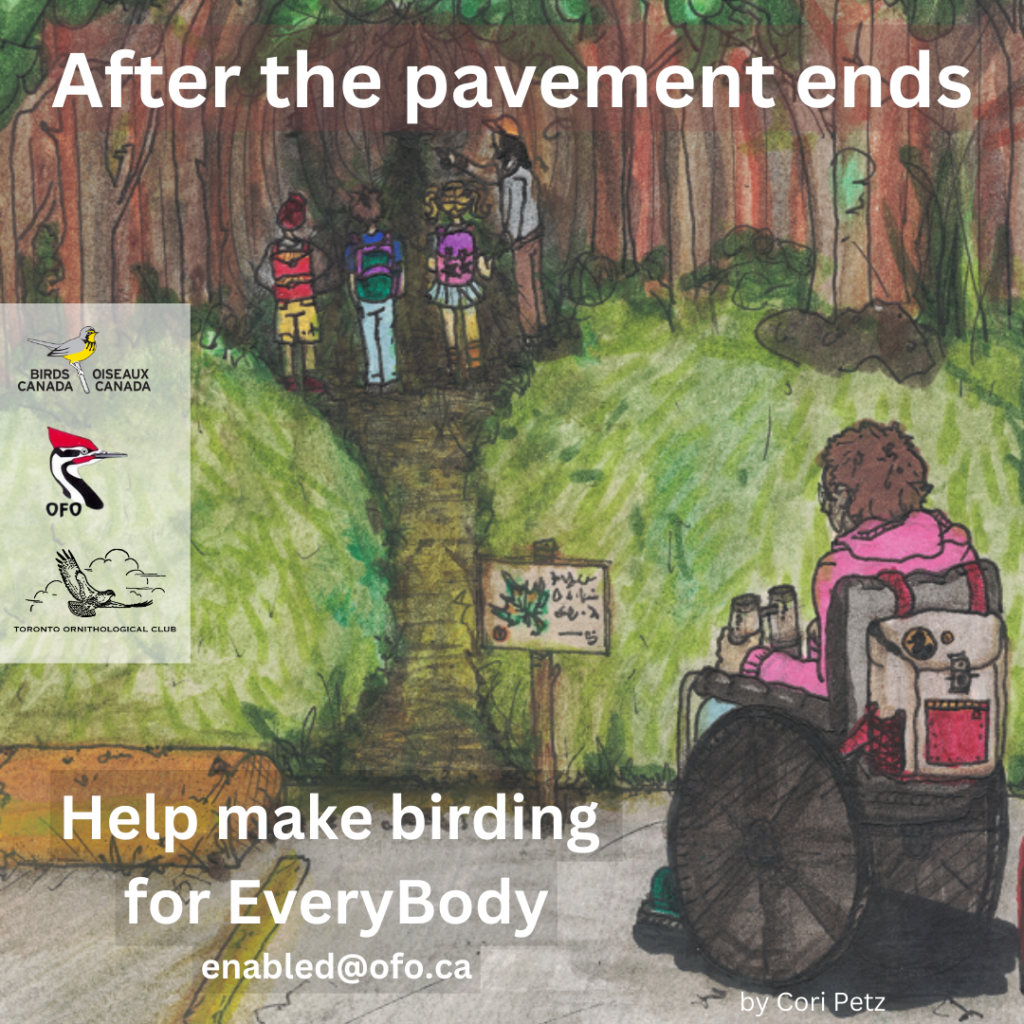 ---
Ontario has terrific birding sites. Unfortunately, it's hard to find out about the accessibility features before you leave home! This means many nature lovers may struggle when choosing the best trails or locations that suit them.
Ontario Field Ornithologists and Birds Canada, with the help of Toronto Ornithological Club, have teamed up to create an interactive map featuring the accessibility details of nine great Ontario birding sites. More sites to come in the future!
On behalf of OFO and Birds Canada, we send our enormous thanks to all the incredible volunteers who dedicated their time and energy to completing the comprehensive assessments of our first nine accessible birding hotspots in Ontario. This is the first project of its kind in Canada and we're incredibly proud to make access to birds and nature more inclusive for all.
Thanks to the volunteers, the beta map tool is in development and Birds Canada is working to secure the funding needed to launch the sophisticated public version.

Thank you for your support and stay tuned for updates!
Follow Ontario Field Ornithologists, Birds Canada and Toronto Ornithological Club here:
Facebook: @OntarioFieldOrnithologists @birdscanada @TOCbirds 
Instagram: @birds.canada @birdingtoronto @ofobirds 
[WP]