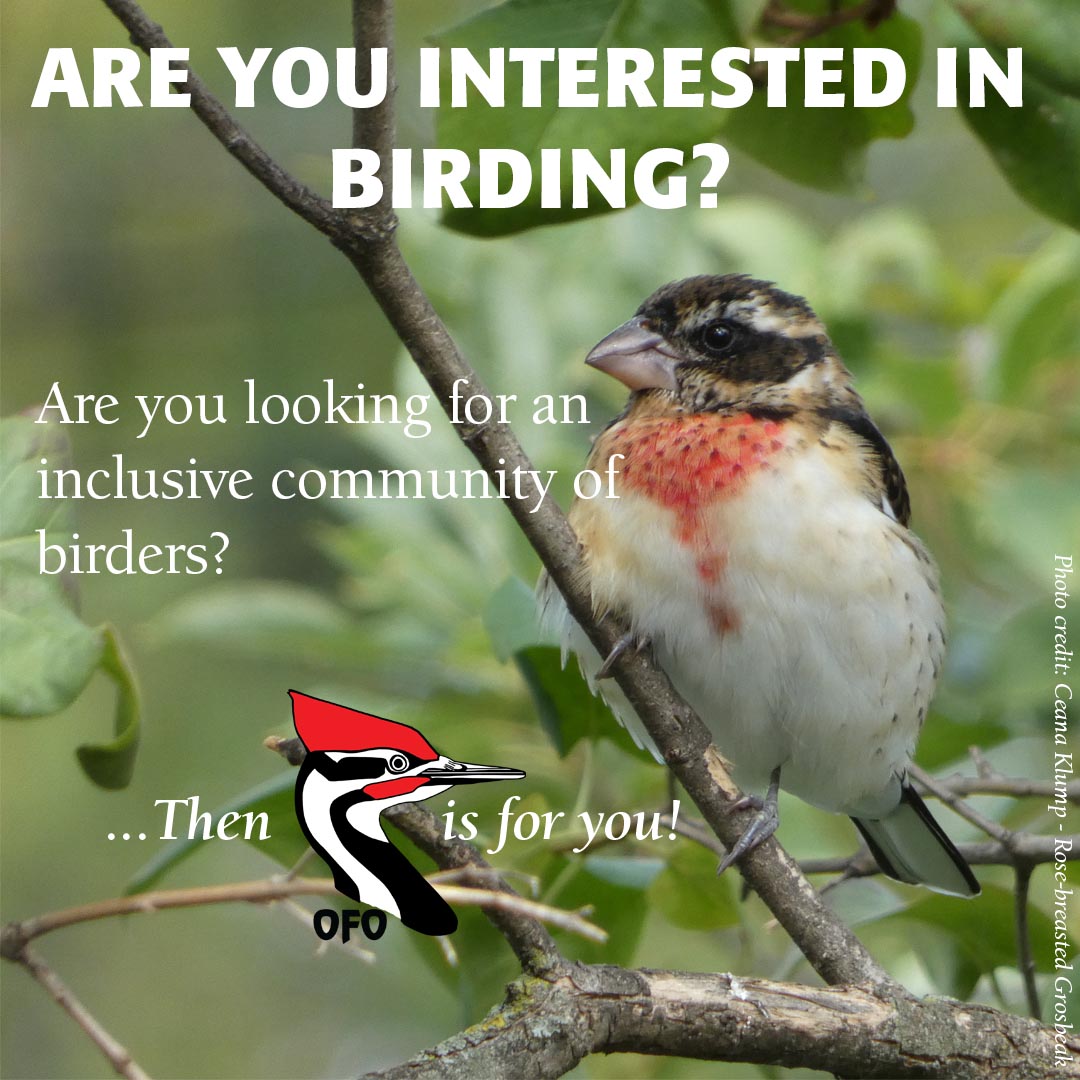 Free First Year Membership Offer
As always, Ontario Field Ornithologists invites and welcomes birders of all backgrounds and experience levels to join us! New this this year, OFO is offering a Free First Year Membership to people who have faced barriers that have prevented them from joining OFO or participating in birding.
These barriers may relate to factors including but not limited to: Financial; Gender; Language; Religion; Race; Being a Newcomer to Canada; Sexual Orientation; Disability, etc.
OFO Members enjoy:
Being part of an inclusive community of birders of all backgrounds and levels of experience
Ontario Birds, our journal, published three times a year in April, August and December
OFO NEWS, our newsletter, published three times a year in February, June and October
Over 70 field trips each year to birding spots throughout Ontario
The Annual Convention - three days of birding and fun
Specialized workshops to build your birding skills
Please join us!
**Questions? **Email us at diversity@ofo,ca
Recent Photos
There are new photos of Red-tailed Hawk, Lesser Yellowlegs, Rough-legged Hawk, Red-winged Blackbird, Northern Saw-whet Owl, Common Gallinule, Swamp Sparrow, Marsh Wren, Magnolia Warbler, Semipalmated Plover, Least Sandpiper, Wood Thrush and Eastern Whip-poor-will in the checklist gallery.
Upcoming Trips and Webinars
Winter Birding Challenge Returns!
December 1, 2021 - February 28, 2022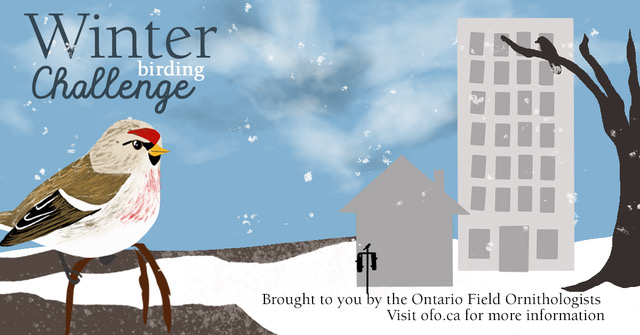 After the popularity of last year's Winter Birding Challenge, the OFO is excited to announce it is back for another year starting December 1st and running to February 28th! Get outside to enjoy the winter; find some great birds; contribute to community science through eBird; and have a chance to win some great prizes!
This challenge will focus on birding your 5MR (5 mile radius) of your house. How many different species can you find this winter within your radius?
Anyone interested in birds is welcome to enter the Winter Birding Challenge - you do not need to be an experienced birder or a member of OFO to join in the fun.
To find out more and to register go to Events/Winter Birding Challenge.
Ontario Field Ornithologists © 1984. All photographs on the site © the photographer.