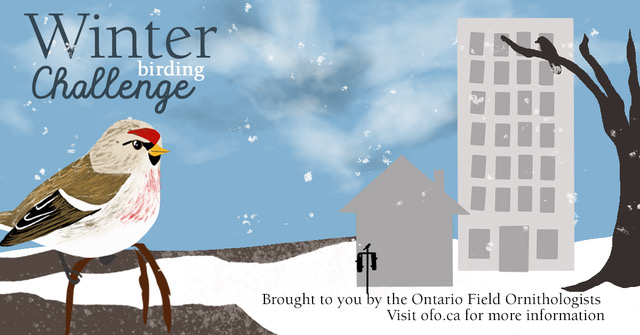 OFO's Winter Birding Challenge Results
OFO's WInter Birding Challenge is over for the season.
We had 291 registrants submit 13,110 checklists and report 192 species. Checklists were submitted from 47 of Ontario's 50 birding counties, representing North, Central and Southern Ontario.
To see the full results, including a list of the 33 rarest birds, the top ten species, and the top counties, go to Winter Birding Challenge page.
Atlas News
The 2021 Breeding Season has begun!
OFO is proud to be one of the five partner organizations supporting the third Ontario Breeding Bird Atlas. If you haven't had a chance, register as an atlasser now!
The best way to keep track of Atlas-3 news and events is to , follow the atlas on Facebook, Instagram, or Twitter, or check the atlas website What's New page.
Find out about Spring Atlassing
Mike Cadman, Atlas Coordinator, has written an article about Spring Atlassing for the February edition of OFO News. The article, which includes information about surveying for owls, is available for all here.
Join or Donate
Ontario Field Ornithologists © 1984. All photographs on the site © the photographer.