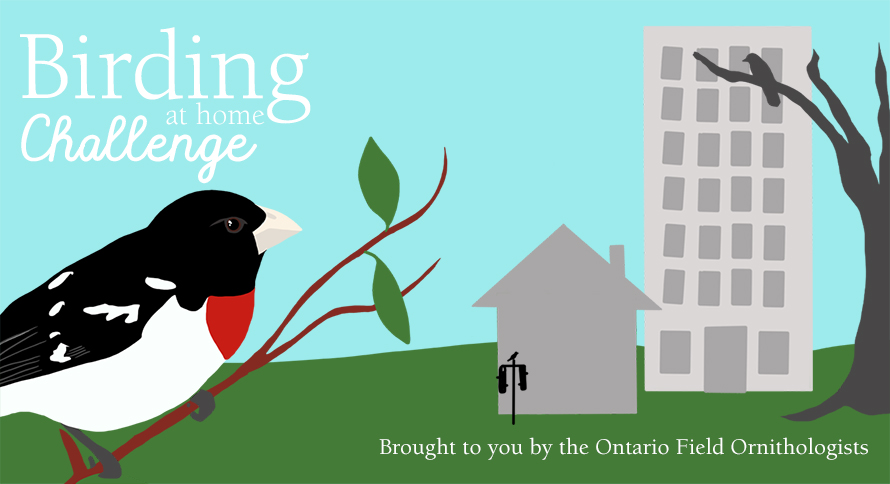 OFO is excited to announce OFO\'s Birding at Home Challenge -- June Extension!
OFO's Birding at Home Challenge succeeded beyond our wildest expectations, so we have decided to extend the challenge through June!
If you submit at least 20 yard lists during the month of June, you will be eligible for a fabulous prize to be awarded randomly on July 1st.
If you are already registered, there is no need to register again. But, if you want to join the challenge now, go to Events/Birding at Home Challenge.
Upcoming Trips
Join OFO / Renew your membership
Explore Ontario's birds with OFO
OFO members have access to over 60 field trips and workshops across Ontario, the annual convention, OFO News, Ontario Birds and more. Your membership supports Ontbirds, the Ontario Rare Bird Committee, the young birders program and conservation efforts. Membership costs only $45 / year and includes up to four people at the same address. Join / renew today!
Donate to OFO
Support Us
Donations are vital to OFO's work. Donations support special programs and enhanced services to our members. This year we are fundraising for the Alan Wormington Memorial Camp in Algonquin Park which provides teens, led by expert volunteers, with an extraordinary opportunity for immersive birding and a week-long nature experience available few other places in Canada. We need your support to continue the program.
Donations over the amount of $10 are tax-deductible. Donate now!
Ontario Field Ornithologists © 1984. All photographs on the site © the photographer.